The SOCIAL Difference

We're all about our ingredients! SOCIAL is the only USDA certified organic canned wine. Why should you care? Because drinks labeled as "natural" can still have synthetic ingredients inside. You might be asking, "Then how can they claim that they're natural?" Unfortunately, the FDA doesn't have strict rules in place for things labeled as "natural." But lucky for us, the USDA certified organic symbol on our wines mean that our ingredients are heavily regulated and they're free from artificial and synthetic ingredients like flavors, colors, and sweeteners. Check out our labels—we've got nothing to hide!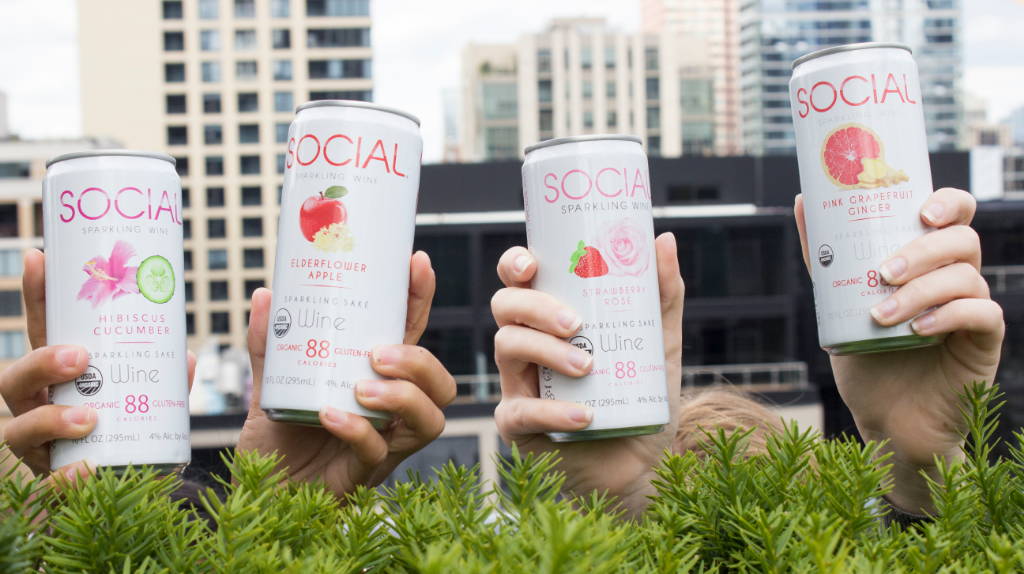 Free yourself from glass and crack open a can! We've created a genuine, one-of-a-kind canned wine for every SOCIAL experience. Did you know that cans have a smaller carbon footprint than glass? Cans are 100% sustainable and are the most recycled material—when you recycle them they'll be used over and over again...FOREVER! Metal has even been classified as a "permanently available material." Plus, they're light, easy, and convenient—that's a win-win for us! Choose the best for yourself AND the environment.
But don't worry...for those nights when you're feeling fancy, our botanical flavors are available in bottles. With 4% ABV, it's the balanced indulgence you've been looking for. So grab your girls, and POUR your hearts out!
---
We're not your average sparkling wine! Each and every SOCIAL wine is made with organic superfoods instead of artificial flavors.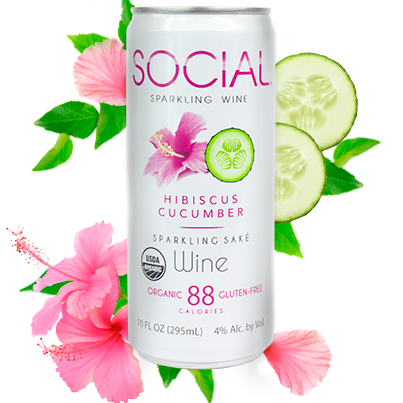 Roses. Who can resist them?! They smell ah-mazing and make you feel loved plus this stunning flower has incredible beauty and healing perks. It's antioxidant-rich and anti-inflammatory which makes it great for the skin. Detoxifying, relaxing, calming...need we say more? It's paired with sweet strawberries in our Strawberry Rose sparkling wine. Try it for yourself—it's a customer fave!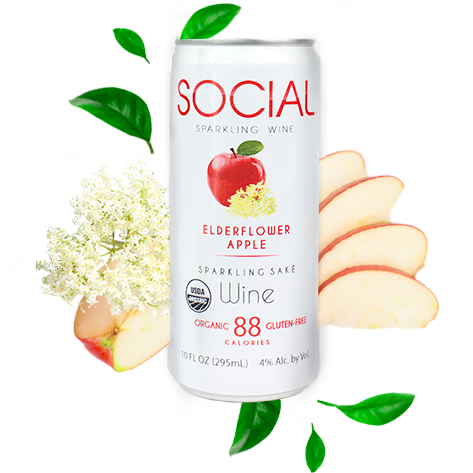 Ginger has been used for centuries for its long list of healing benefits. This root packs a punch and has unreal antioxidant and anti-inflammatory properties! It's claim-to-fame may be easing nausea and indigestion, but did you know it also improves brain function and lowers cholesterol? Not to mention it's pretty delicious in our Pink Grapefruit Ginger sparkling wine!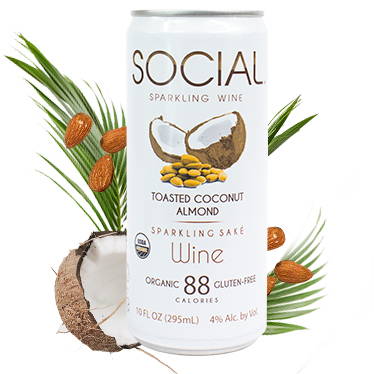 Hibiscus is not just remembered for its good looks! This superfood is powerful and fights against damage caused by free radicals. We're talkin' stress, pollution, chemicals, diet, and more. Thank you hibiscus for your magical antioxidants and for being majorly tasty in our Hibiscus Cucumber sparkling wine!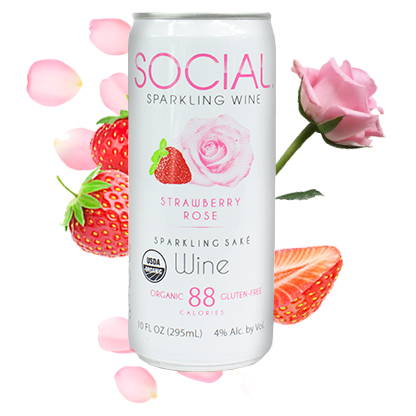 An apple a day may keep the doctor away, but in our Elderflower Apple sparkling wine, this botanical is front and center. Elderflower has been used medicinally all over the world by thousands of cultures! It's anti-inflammatory and antiseptic and is a serious secret weapon against colds, the flu, and sinus probs. This is our take on a clean hard cider and it is the real deal.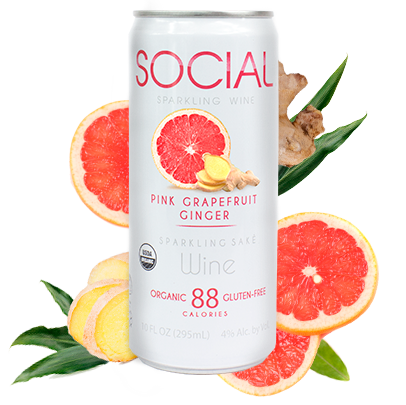 Coconut...where do we begin? Cooking, moisturizing, snacking, the uses are seemingly endless! This amazing superfood contains healthy fats that make it such a rockstar. Coconut is easy to digest, antimicrobial, and antifungal. It can also give your immune system a major boost. So really, what's not to love about coconut? *crickets* For a tropical treat, sip on our Toasted Coconut Almond sparkling wine.